MyShelf was designed with YOU in mind! "But wait" you ask, "you don't know me?" We don't need to (though we'd totally love to)! MyShelf was designed to be flexible and easy to use, so you can organize exactly how you want.
Flexibility/Freedom of Use
We felt trapped using other organization apps. Some of us needed to use it while moving — to track what was packed where and help us organize when unpacking. Some of us needed to inventory our garage and be able to know which neighbor we lent the toolbox to. One team member even needed a place to track recipes and what was in the pantry. MyShelf has been built on the foundation that these choices are yours and all of the decisions we make to improve the app, don't infringe on that. If you find a creative use for MyShelf, send us a note!
Clean Design
We designed the app to feel as smooth and clean as an app that would have come preloaded on your phone. Adding items can be as quick as 5 seconds, giving you the speed you need to get through your organizing project while also providing you plenty of options to add as much information as you want. Once entered, you are able to see that information in an easy to navigate, organized way with a sleek search built-in.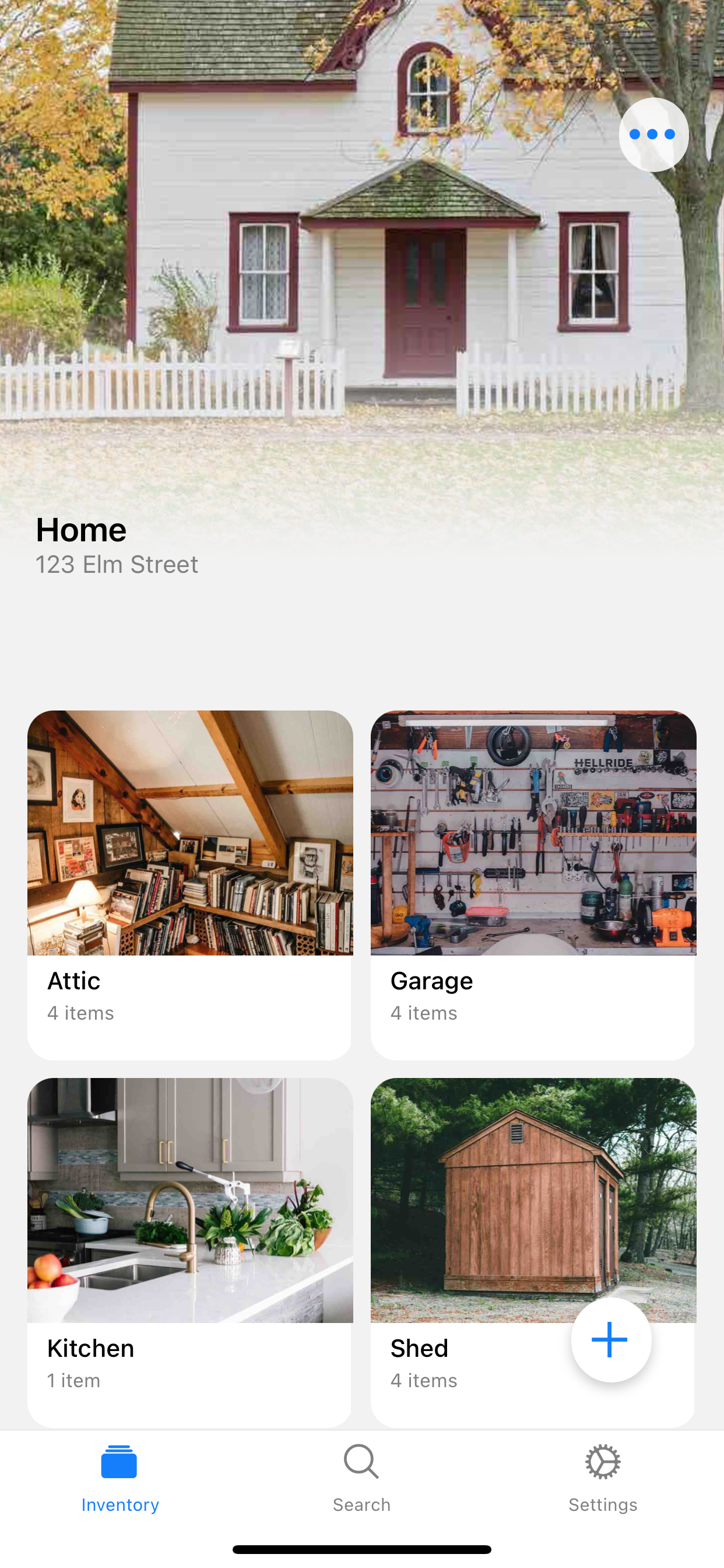 MyShelf isn't the app you'll constantly check and refresh for hours every day, we know that. We prioritize the time you do spend using the app and honor the commitment to keeping what you store in MyShelf safe, so that you don't need to worry about it and know it'll still be there later.
Not Just Inventory
The team has gotten REALLY into organizing. We realized few people want to "inventory" their personal lives (shocking), but there was a big desire to keep the house organized and cut down on clutter. We put on our psychology hats and after a lot of conversations and research, we found something as simple as making a decision to put an item into an app can cut down on clutter. Clean spaces are proven to help reduce stress — giving spaces their purpose back and knowing exactly where your stuff is stored will provide you peace of mind.
But Also, Just Inventory
43% of homeowners said they had a home inventory in the 2020 Triple-I Consumer Poll. 49% of homeowners said they keep an inventory to keep documentation to give to their insurance company if something happens. It's highly recommended to have a home inventory in case of the worst. MyShelf was built for that too. Safe, secure and plenty of room for the photos and receipts you will need should you need to file a claim.
Built for You
Many of the organizing apps that are built for businesses. Rather than shelling out $50 a month for things that don't even help you accomplish your goal, MyShelf is providing regular updates and features fit for you for the price of a (cheap) coffee per month!
Everyone has a different use, a different project to tackle and a different home to organize. Some need a starting point and some just need an app that works to continue their organization mission. That's why we built MyShelf — it's simply a place for you to organize. That's why MyShelf.
---