Prepare for the Unexpected: Claims Edition
Organize your personal property to recover from disasters
Damage to your home and property already carries an incredible weight on your mental and emotional health. No matter how helpful your insurance company may say they are, property claims processes are burdensome and stressful, especially if you don't have records on the items you're claiming. And this isn't just for homeowners. Renters and small business owners working from home are some of the most at risk folks when it comes to insurance claims.
If disaster strikes, having photos and details of your items safely stored in the cloud means less mental gymnastics for you. Big ticket items like appliances are easy to remember, but your smaller items like kitchenware, clothes and decor are easily forgotten when disaster strikes. Keep an inventory. This means having an organized list stored safely in the cloud of everything in your home including photos and details like model/serial numbers, receipts and purchase prices. All of this information will help the insurance adjuster determine ownership and value. Not having this information can cause items to be removed from claims or less value being paid out.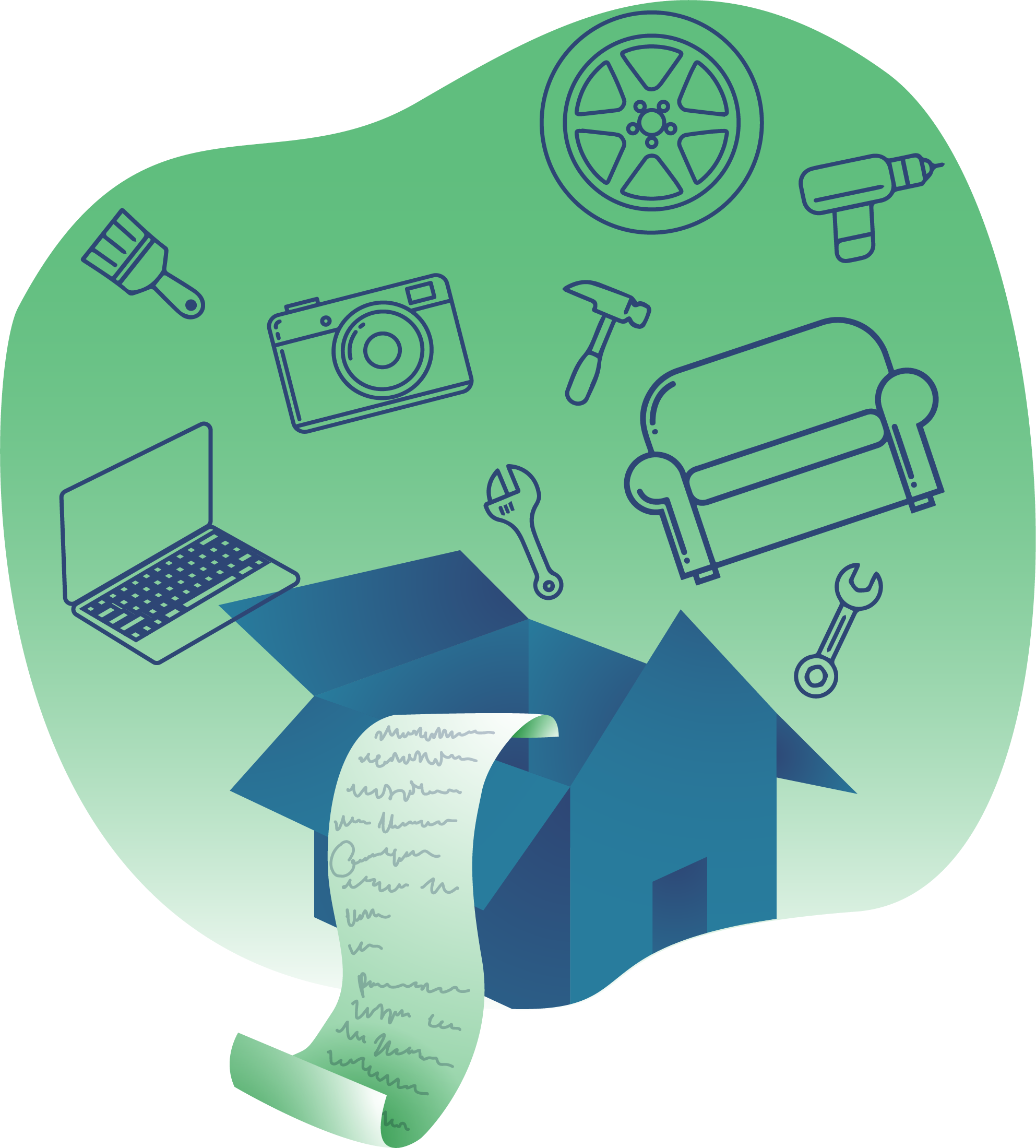 When it comes time to call on your insurance policy, having the wrong amount of coverage means worse for you than the insurance company. Creating your inventory and adding prices for each item can help you determine the total value of property in your home, ensuring you don't have too little or too much in coverage. If something catastrophic happens (a total loss) then your insurance will only pay up to the max of your coverage limit. If you have too much coverage, you're paying an unnecessary premium for something you'll never get to use.
So something happens. Theft, a fire, or your upstairs neighbor left the bath running and now you are underwater. Devastating.
Make sure everyone is safe and the proper authorities are alerted. If it's safe to do so, anything you can do to mitigate further damage will help stop the spread of damage.
Take photos of everything. Unless you need to do something to mitigate the issue, don't move your items and certainly don't throw anything away yet. These photos are going to help the insurance company determine the scope of the event, if an estimator needs to be sent out (they're not always sent to a claim), and also be proof that your items are damaged or in need of repair.
Report to your insurance company immediately. Waiting to call in a claim means more time between now and the insurance payout. Your policy may also include coverages for things like Loss of Use to help you get back on your feet while the claim process plays out. It would still be available to you within a reasonable amount of time (based on your policy terms) but opening communication with your insurance company right away means less things can fall through the cracks.
Keep notes and records for any repairs or costs that spring up. If you have to pay upfront and your insurance company will reimburse you later, not keeping estimates or itemized receipts could cost you down the road.
Let's fast forward in the process — now your home is repaired and things are cleaned up. Depending on your insurance policy, claim payouts for personal property may have only been for the "actual cash value" rather than the full replacement value. Some policies require you to replace the item, send in a receipt with the purchase price (for the same or equivalent type item) to send you the rest of the amount they owe. This is why having your home inventory is so important. You can keep track of what you claimed, what you replaced and have your new item already added into your inventory.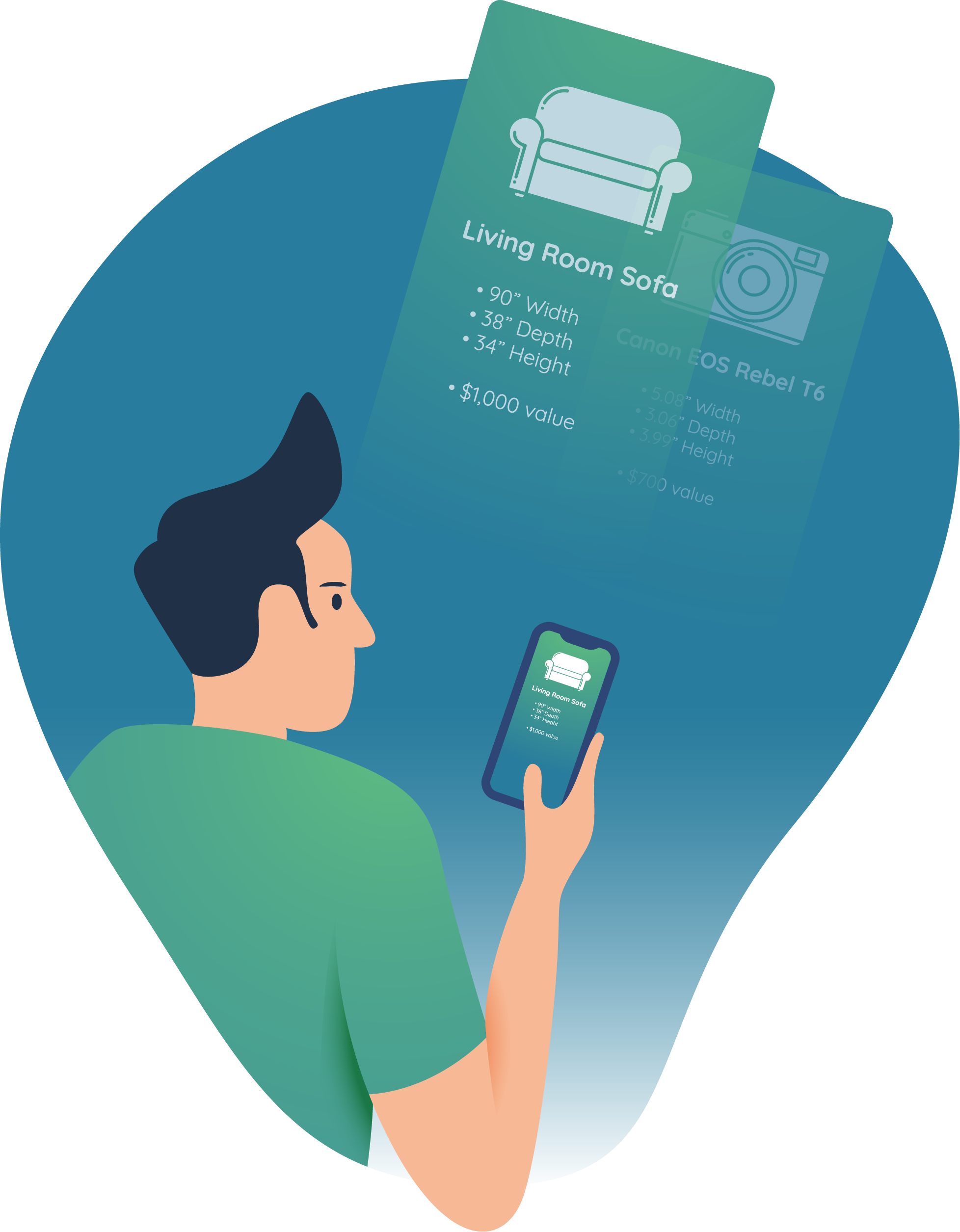 It's hard to be prepared for the unexpected, but MyShelf can help you by keeping your things organized. By safely storing an inventory of your items along with photos, descriptions and any receipts or documents in a clear and organized manner, you can breeze through the claims process if disaster strikes knowing everything is accounted for. Find out how MyShelf can help you get organized for free on the iOS App Store and Google Play Store.
---